Business Support Solutions
Keep your focus where it's needed while our specialists manage your day-to-day financial needs, offering additional support and advice when you need it.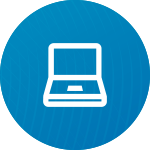 Small business owners have to wear multiple hats and in reality, it's simply not possible to be a master of every discipline. Attempting to manage specialist fields can be highly time-consuming, stressful and can sometimes result in unintended issues.
PKF Tauranga offers a full suite of business support services, ensuring your business will continue to run smoothly, even when you're out trying to close that next big deal or even teeing up on the 9th.
Company administration services
Payroll management (PAYE, Kiwisaver, ACC)
Accounts payable and receivable
Supplier and contractor payments
Invoicing and reconciliations
GST Returns
Monthly/quarterly accounts
Management accounts
Company incorporation
Phone and email support
Tax payment reminders
What Our Clients Are Saying
"They're there when we need them.
We were looking for an accountant that genuinely cared about us and our business - we found that with the PKF team. Nothing is ever too hard for them and their tools and advice around batch payments and receipts has literally saved hours in my day"
Femke, Valley Thrusting Contractors Limited
"Personal, Professional, Caring.
"The effort they put into looking after us during lock-down was outstanding. They're always available and are constantly upskilling. When tax changes came in re. nominating values in Sales and Purchase Agreements, they were ahead of the curve and had already done the required training."
Simon, Colliers
"Approachable, Genuinely Interested, No Ivory tower.
"All small/medium businesses have knowledge gaps, and they can't afford to bring everything in house. PKF are excellent; they fill in the blanks and are prepared to go beyond traditional accountancy work. It's great having an external perspective to help identify blind spots and to give you a reality check."
David, NDL Transport
Previous
Next
Let's talk about how we can help
We're here to take the stress out of your financials.
Book a free consultation today to see how our team can help.
Book Now