Business Advice and Mentoring
No matter the stage or age of your business (acquisition, startup, growth, maintenance or exit), we've got the tools, team and experience to ensure you reach your goals.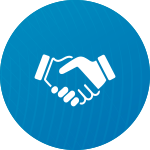 It's said in the world of business if you're not moving forward, you're sliding backwards. This quote speaks to the rapid rate of change in competitive industries. Making critical decisions isn't always easy in these environments and one of the first steps in the process is gaining a clear understanding of exactly what your options are.
At PKF Tauranga, we offer a broad business advisory service that can be tailored to the specific needs of your business. Through serving clients in multiple industries, over multiple decades, we've developed a strong understanding of what it takes to be successful in today's business climate.
Below is a list of some of the areas we currently support the Bay's business in.
Virtual CFO
Strategic planning
Business coaching
Tax planning & advice
Benchmarking, KPI development and monitoring
Working capital management
IRD Audit, risk review and investigation support
Cash-flow, budget and forecast preparation
Trusts, Charities & Not for Profits support
Business procurement, due diligence and sales
Business valuations
Business performance reports
Annual risk review
Organisational structure advice
Record-keeping systems advice
Share sales
Annual business review
Business improvement newsletter
Exit strategies
What Our Clients Are Saying
"They're there when we need them.
We were looking for an accountant that genuinely cared about us and our business - we found that with the PKF team. Nothing is ever too hard for them and their tools and advice around batch payments and receipts has literally saved hours in my day"
Femke, Valley Thrusting Contractors Limited
"Personal, Professional, Caring.
"The effort they put into looking after us during lock-down was outstanding. They're always available and are constantly upskilling. When tax changes came in re. nominating values in Sales and Purchase Agreements, they were ahead of the curve and had already done the required training."
Simon, Colliers
"Approachable, Genuinely Interested, No Ivory tower.
"All small/medium businesses have knowledge gaps, and they can't afford to bring everything in house. PKF are excellent; they fill in the blanks and are prepared to go beyond traditional accountancy work. It's great having an external perspective to help identify blind spots and to give you a reality check."
David, NDL Transport
Previous
Next
Let's talk about how we can help
We're here to take the stress out of your financials.
Book a free consultation today to see how our team can help.
Book Now